Our company
The future of digital transformation
Cycle to Accelerate is a company that emerged by combining our many years of experience in governance and IT production in organisations and the "Cycle to Accelerate'' series of books by Hans van Bommel and Jo van Engelen. The starting point of our approach can be found in the Flow Manifesto. We are a coaching, consulting, learning and technology supported platform working with customers and communities to tackle their pressing digitalisation challenges, helping them move forward stronger than ever before with the Digital Transformation of their enterprise.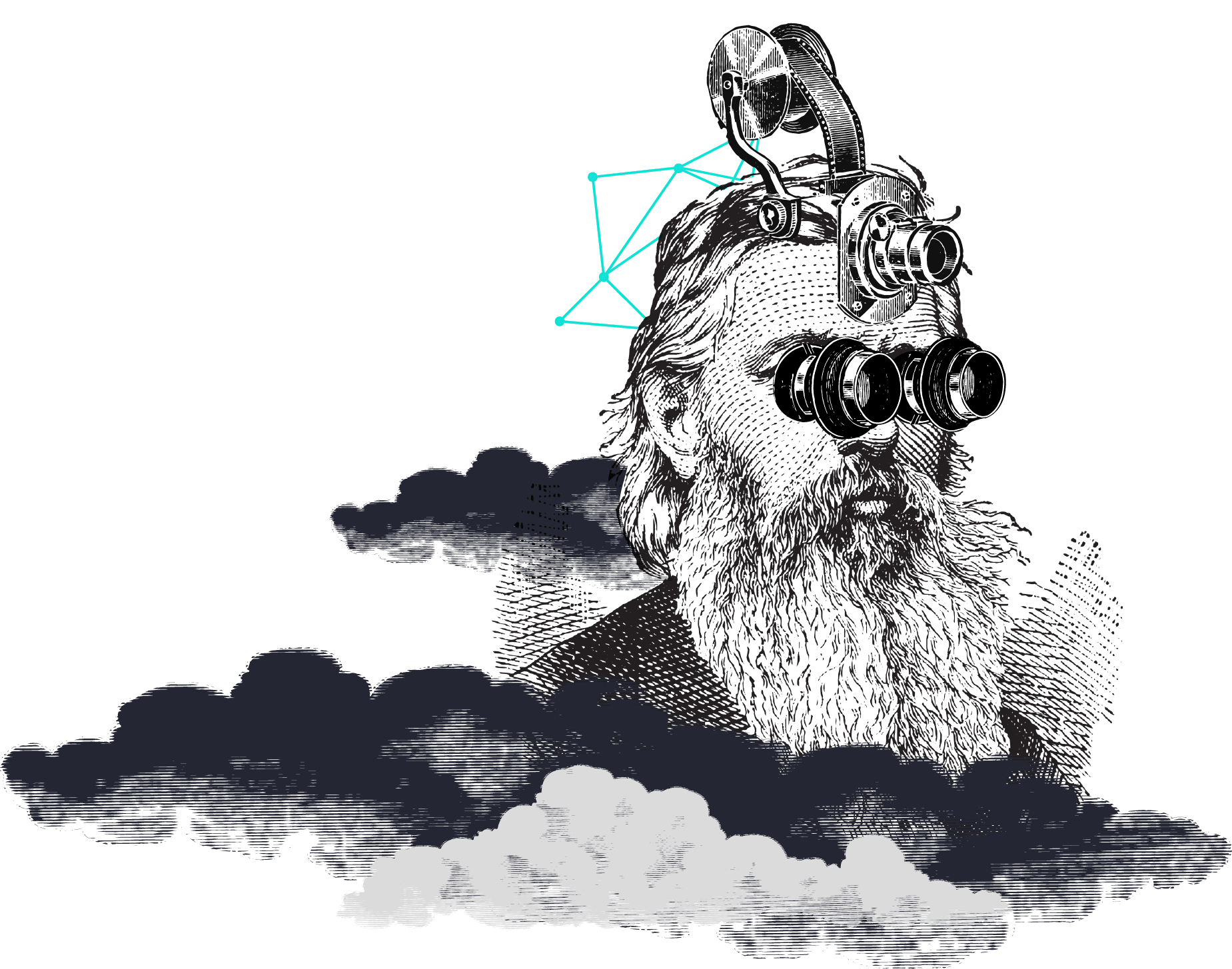 Viable
We combine decades of hands-on experience, backed by knowledge and expertise from published and respected thought leaders. This gives us a unique and pragmatic perspective on how to encourage, teach and support Digital Transformation in both the private and public sector. Based on essential transformation capabilities we help enterprises to constantly move forward in small, achievable increments while keeping the big picture via oversight and insight at hand. By finding its current level of readiness, we are able to help them evolve.
Inspiring
At Cycle to Accelerate we believe in the potential of digital technology to transform society for the better. We help our clients achieve a positive impact for their enterprise and all its stakeholders by critically examining the barriers and obstacles holding them captive in the current paradigms and utilising Digital Transformation as a way to overcome these.
Sustainable
Achieving positive impact must not be seen as a one-directional effort to achieve a single endpoint. Instead, we aim to drive a continuous transformation and learning movement. Whilst helping our clients move forward, we sustain our own momentum by continuously removing or reducing limiting constraints and adjusting enabling constraints to make sure we, too, keep moving in the right direction.
Inclusive
Inclusion is a fundamental principle of the Cycle to Accelerate approach. Every enterprise is collective, created and sustained by the countless, complex contributions of its individuals. Only by tapping into and actively involving all stakeholders can we achieve maximum impact. Only collectively can we work towards a future we all benefit from.
Overarching
Our goals reach far beyond being a profitable business only. We are not looking for small tweaks or local optimisations. Instead, we aim for broad-sweeping and integral change. Together with our clients and business partners we want to forge new paths forward, breaking free from a past that holds us back.
Non-negotiable
While the way we achieve our goals is a learning journey with constant adaptation and evolving wisdom, we will not compromise our goals and principles. They form the core direction guiding our every move and decision.
Based in the Netherlands and founded in 2018 in The Netherlands, Cycle to Accelerate is on its way to becoming a key player in stimulating learning within individuals as well as enterprises by providing practical and skills- based knowledge and tools in the field of Digital Transformation.
Digital Transformation is successful only when people, organisation and technology are constantly and actively harmonised in all dimensions. This makes the enterprise stronger, less fragile and better at managing impermanence and change. We work closely together with our clients to develop and embed a Digital Transformation approach that benefits all stakeholders involved. This encourages and empowers their enterprise to continuously grow and accelerate their overall performance in the right way.
Our aim is to deliver the number one Digital Transformation multidimensional learning, development and governance platform that actively supports ever learning enterprises to reach a high performance and simultaneously manage their impermanence. All your need for your transformation strategy from a digital perspective is completely covered when working with us. Its work is based on your substantive matter and acts as a growing and constantly adjusting guide for your enterprise during its Digital Transformation journey.
The Cycle to Accelerate team consists of unique individuals with decades of experience and a multitude of talents. Together we empower enterprises all over the world to accelerate their performance in digital transformation. As a team we are dedicated to help you achieve the maximum positive impacts made possible by Digital Technology and Digital Transformation done right.
Hans van Bommel
Digital Transformation Consultant
Sandra van der Pels
Chief Administration Officer
Ibitissam Ben Baha
General Manager
Arian Jacobs
Digital Transformation Consultant
Bard Papegaaij
Digital Transformation Consultant
Tom Graves
Coach and Learning Mentor
Christine Stephenson
Coach and Learning Mentor
Hans van Bommel
Digital Transformation Consultant
Sandra van der Pels
Chief Administration Officer
Ibitissam Ben Baha
General Manager
Arian Jacobs
Digital Transformation Consultant
Bard Papegaaij
Digital Transformation Consultant
Tom Graves
Coach and Learning Mentor
Christine Stephenson
Coach and Learning Mentor